---
On vacation
September 12, 2011 - Today I returned from a short vacation to Center Parcs (Park Zandvoort) together with my dad, stepmon, sister, brother-in-law, nephew, and niece. And Dino & Elvis. It's not that I can't get do one weekend without them, I can (just about), but Elvis has a cold and needs medication, and I couldn't find anyone to look after him. Fortunately Center Parcs is very pet-friendly, as you can bring along small, caged pets without prior notice.
So Dino & Elvis went on vacation with the rest of us. And although they had to live in a way too small cage for a couple of days, I spoiled them with treats, so I guess they've enjoyed their vacation nevertheless.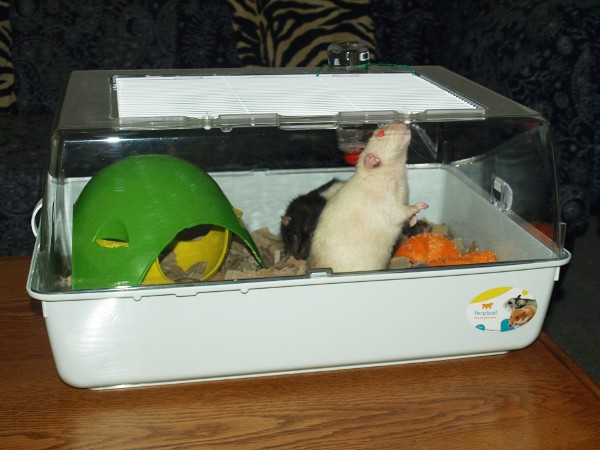 September 9: Elvis, already looking for a way out... ?