---
Tagged & dirty
"Lord, I'm broke, I'm hungry, ragged and dirty too
Broke and hungry, ragged and dirty too
If I clean up, sweet momma, can I stay all night with you?"
- Bob Dylan, Ragged & Dirty
May 28, 2007 - Pancho has been tagged by Liesje from the Webratjes, which scared the hell out of him when I told him. Just like his penpal Joris he apparently thought this involved some medieval procedure in which a tag would physically be attached to one of his ears (or worse). But once I explained to him that this was just a silly game, in which "we" at this website never would take part, he insisted on playing.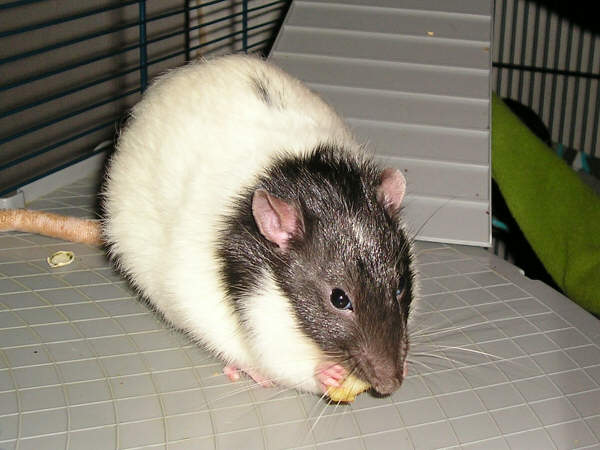 May 22: Pancho enjoying a bit of apple
And so here it is, for Pancho and all other taggers out there, 7 random / most important facts about Pancho:
I won't tag anyone else, everybody I know was probably already tagged anyway.